Prepare for the latest exam version: 220-1001 and 220-1002
Held by over 1 million IT professionals worldwide, CompTIA A+ is the most essential IT certification for establishing an IT career. If you're new to the IT industry, this will help you put your best foot forward. And if you're already an IT professional, the CompTIA A+ certification validates your skills and can boost your career.
CompTIA A+ certifies expertise in the maintenance and servicing of PCs, mobile devices, laptops, operating systems, peripherals and more.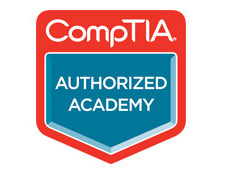 Career Tracks
Technical Support Specialist
Field Service Technician
IT Support Technician
IT Support Administrator
IT Support Specialist
Course Info
Cost: $2,298
Course Hours: 70
Dates: January 14, 2020 – March 26, 2020
Days: Tuesdays and Thursdays
Times: 6pm to 9:30pm
Location:  Huntsville Campus, Sparkman Building, Room 223
Registration deadline is December 19, 2019

Refund Policy
Requests for refunds must be made in writing no less than 10 business days prior to the start of class. No refunds will be issued after this date. Send requests for refunds to jennifer.geiger@calhoun.edu. If you do not receive a reply email within 24 hours, please follow up with a phone call to 256-306-2584.
Related Careers
Check out related careers and career data associated with this program: